Welcome to FreightPartner, please feel free to explore our offering.
Niche Consulting Practice
FreightPartner is an independent and neutral consulting practice that provides logistics support services with a core focus on Freight Forwarding and Contract Logistics.
Supply-chain Value
Having climbed the corporate ladder, from clerk to CEO, FreightPartner has a deep understanding of the complex logistics environment and is able to identify value within each customer's supply chain.
Worldwide Footprint
FreightPartner performs work for a number of large, listed and respected customers in South Africa, Africa, Asia and Europe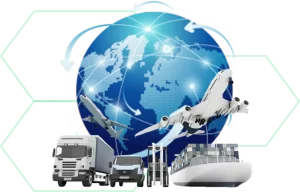 We are proud to deliver services and solutions
since 2008
Brief overview of
FreightPartner capabilities
The business is unique in that it has accumulated a depth of knowledge and competency across the entire Logistics continuum and is able to identify and implement effective logistics solutions. Neutrality is a significant differentiator and FreightPartner is unencumbered by obligations to Service Providers.
The Three Lens Approach
Proprietary to FreightPartner, this is a powerful diagnostic tool that allows importers and exporters to understand whether there is fair value or not, within their current supply chains. A detailed review is conducted on the customers' import or export history and the data is then analysed using the 3 lenses: • Cost • Performance • Good practice This is why we say that we will help you to know what you don't the first step in understanding where the value is. So, feel free to contact us an engage FreightPartner and we will help you to optimise your freight and related logistics costs
Philip Wyllie
Philip Wyllie is passionate about the logistics industry despite having started as a clerk in 1980 and serving on various Boards as Director and or Managing Director for 15 years. FreightPartner was started in response to a need by customers to understand better, logistics and its implications and travels over 1 million airmiles every 8 years in his quest to remain abreast of global trends and best practice. With a core grounding in Import and Export Freight Management, complimented by extensive exposure to the contract logistics sector, he has direct experience in various elements of the logistics spectrum and a powerful network to support him. Philip holds an MBA from Henley Business School, conducting in-depth case study research in order to establish the critical drivers behind successful integrated logistics for his dissertation.
FreightPartner and Freight Management
Freight Management relates to complex Import and Export freight supply chains. They require an in-depth knowledge of the entire freight eco system to identify opportunities for improvement.
Contract Logistics
FreightPartner has contracted to a large number of clients in the Pharma and related sectors and has provides support in the form of product brand transitions, Request for Proposals (RFP's) in respect of outsourced distribution service provider market. The contractual nature allows FreightPartner to leverage its executive suite of skills acquired from experience of 15 years in corporate at that level and to explore new and better routes to market – or to optimise current.
Want to talk?
Please call us:
+2711 468 3371
---
FreightPartner employs a powerful combination of knowledge, skills and network to reduce costs and increase efficiency in the freight supply chains concerning both Freight Management and Contract Logistics.